Join PEIMTA
Standards of Entry
/doc/ApplicationForm.pdf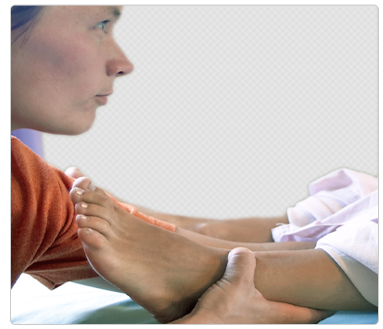 The PEIMTA has the following Standards of Entry:
Active Membership
The qualifications required for the application process to PEIMTA are:
The applicant is a graduate of a 2200 hour massage therapy program or equivalent in Canada; AND
The applicant is an active member in good standing with a Regulatory College; or
The applicant is an active member in good standing with a member association of the CMTA for the previous three (3) years where provincial legislation is not binding. Proof of up-to-date CEU's is required; or
The applicant has completed a "professional assessment" through a recognized school to ensure the applicant's educational qualifications are equivalent to the required 2200 hour Canadian standard.
Below is a recognized professional assessment program (CPLA). Please note a Credential and Prior Learning Assessment (CPLA) will be necessary for applicants to PEIMTA who meet the following criteria:
1. The applicant graduated with less than a 2200 hour Diploma/Certificate in Massage Therapy;
2. The applicant is internationally educated;
3. The applicant has not practiced as a Therapist in a regulated or a non-regulated province for more than 3 years.
The Canadian College of Massage & Hydrotherapy (CCMH) can provide an assessment for review by PEIMTA.
The PEIMTA will use the CPLA report to make a final decision for admission to our association.
All costs associated with the CPLA are the sole responsibility of the applicant.
CCMH contact: Stacey Lewis, Admissions Director
180 - 696 Mumford Rd,
Halifax, Nova Scotia B3L 4P1,
Canada
halifax@collegeofmassage.com
902-484-0158
____________________________________________________________________________________ _______________________________
Please ensure ALL documents are included in your application to facilitate processing:
1. Review to ensure no documents are missing;
2. Include the $25.00 CAD application fee (E-Transfer accepted at peimtatreasurer@gmail.com or set up direct payment if you are a member of one of the PEI credit unions or have an account with the bank of Montreal.)) Once your application fee has been received, you will be added to PEIMTA.com and receive a password. You will be able to change your password as soon as you sign in. Remember to click edit and then save once you change it. You will then be able to upload all your documentation required. Please note that this is the fastest way to become a member. If you use Canada Post it may take 4-6 weeks.
3. If you want to do the police check online, contact the peimtatreasurer@gmail.com for cost and login an invitation from mybackcheck.com This must be initiated by the treasurer for you to get the best price.
3. Incomplete applications WILL NOT be processed. Once your application has been reviewed, you will be notified by phone, email or mail confirming your status. Please note that it may take up to 4 weeks to process. If you use the website to upload all your documentation, it will take approximately 1 week to become a member. You will be asked to forward the appropriate pro-rated dues to initiate your membership. Upon receipt, you will receive an email with your registration number and member certificate by mail.
Revised June 2019.
Download Application Form